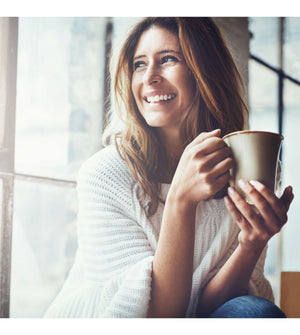 THE URBAN CALM COFFEE COMPANY STORY
WHO ARE WE?
Urban Calm Coffee Company is a Calgary, Alberta based coffee company that sells direct trade coffee sourced from women-led farms in South America. The innovative enterprise sources 100% of their coffee beans from women-led farms and is creating a women-centric coffee brand.
Urban Calm's premium specialty coffee and tea items, which "empower women one bean at a time," are available exclusively online and encourage women to "Seize Your Moment".
WHAT DO WE DO?
Urban Calm Coffee Company prioritizes high-quality beans, with a special emphasis on roasting to highlight and elevate the natural sweet chocolate and caramel tasting notes. This allows us to extract as much sweet flavor as possible and produce coffee that is not only tasty and pleasing to the palate, but also balanced and relaxing.
We are a small batch roaster that starts by sourcing green coffee beans from women-led coffee farms. In fact, we are proud to be the only Canadian coffee company that sources 100% of its beans from women-led farms.
At Urban Calm Coffee, we appreciate that when women lead or manage a coffee bean farm, they uplift and empower themselves, their families, and their communities through financial empowerment as well as social elevation and influence.
WHY DO WE DO IT?
Tara Duncan created Urban Calm Coffee Company with a desire to develop coffee that is delicious without the need for lots of calorie-laced sweeteners.
It is coffee designed for women using beans sourced from women. Our coffees have personalities and have been created with a woman's taste in mind.
WHY I STARTED URBAN CALM COFFEE COMPANY - TARA'S STORY
My name is Tara Duncan and I am the President and Owner of Urban Calm Coffee Company.
After years of working in marketing and project management, I made the entrepreneurial leap and struck out on my own. I have always been a coffee lover. As a teen one of my first jobs was a barista in a small café before I began my academic pursuits and achieved a Bachelor of Management (marketing major) and Project Management Professional designation.
As a coffee lover, I always found it challenging to find good coffee that did not require a lot of calorie-laced sweeteners to be enjoyed. Over the years I have been in numerous office kitchens and other venues and found myself drowning my coffee in calorie-laced flavored creamers and sugar to mask the bitterness and overall unpleasant flavor of the coffee. This is a common issue I have heard from many other women over the years. The need to mask bitter coffee with calorie-laced sweeteners.
On average a free form (not measured) pour of creamer comes out to about ¼ a cup. Within a week, you can easily consume over a cup of creamer (and lots of calories that add to your waistline) with just a couple of cups of coffee daily!  
I created Urban Calm Coffee with a desire to create delicious coffee that did not require lots of calorie-laced sweeteners to be enjoyable. It is coffee with chocolate and caramel tasting notes that is smooth, sweet, and enjoyable with coffee beans that support women coffee farmers.